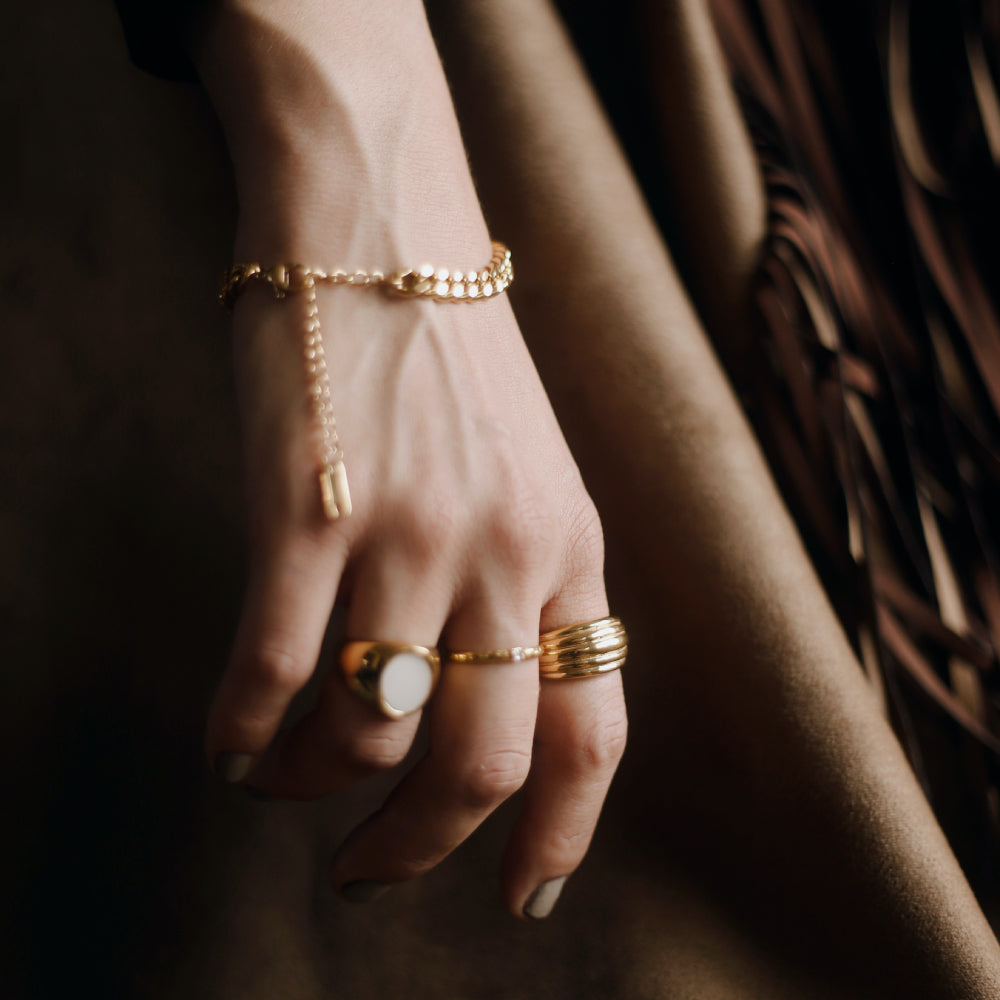 Heirloom Jewelry Redesign
Honoring history with subtle winks and nods to the past, we reimagine treasured heirlooms as your new favorite pieces.

Bring us your mismatched jewelry — inherited, found, or no longer in style — and together, we'll plan a bespoke redesign that transforms fragmented pieces of the past into a single, covetable Remix necklace, bracelet, or ring; you'll never want to take off.

Step into our world of artistic craftsmanship and discover the magic of honoring the past with a modern twist.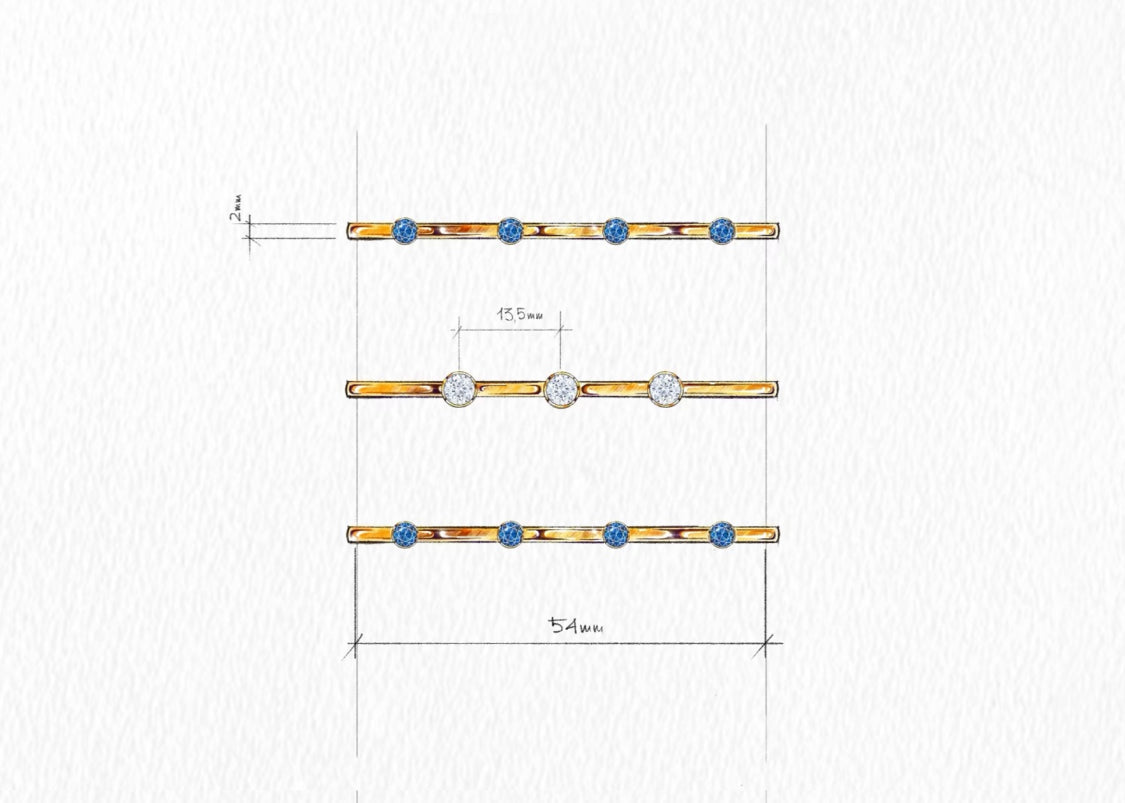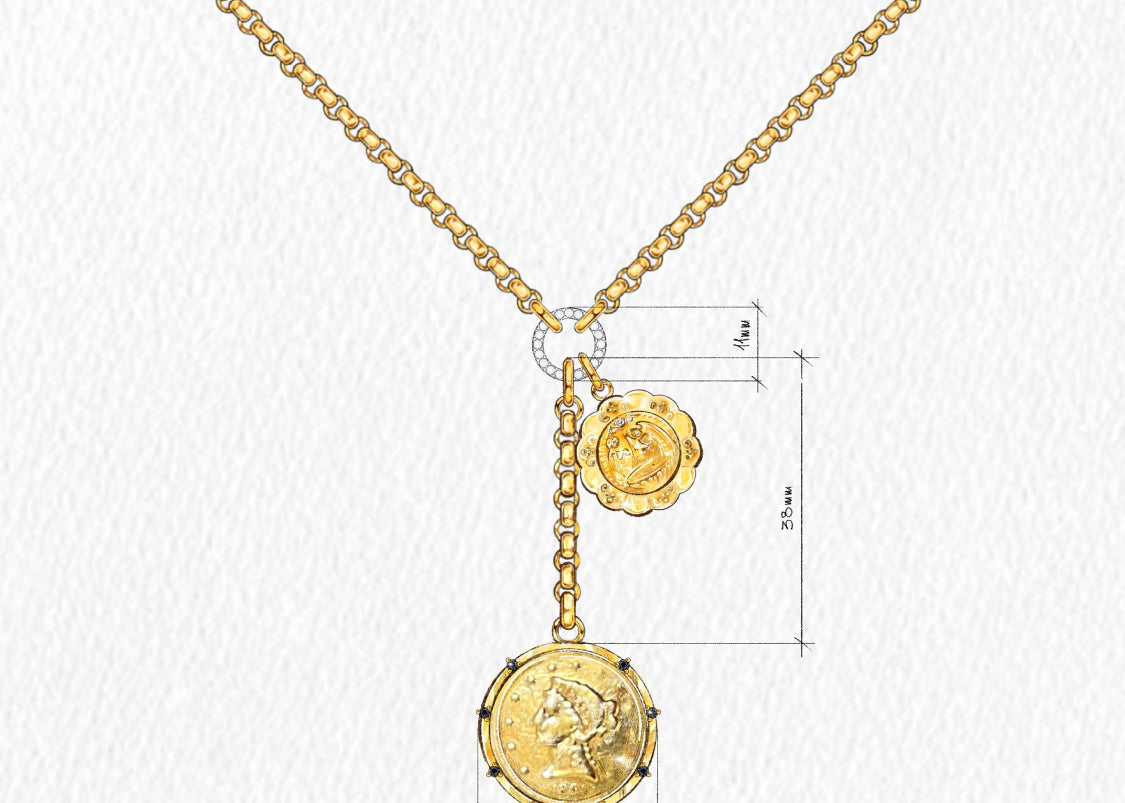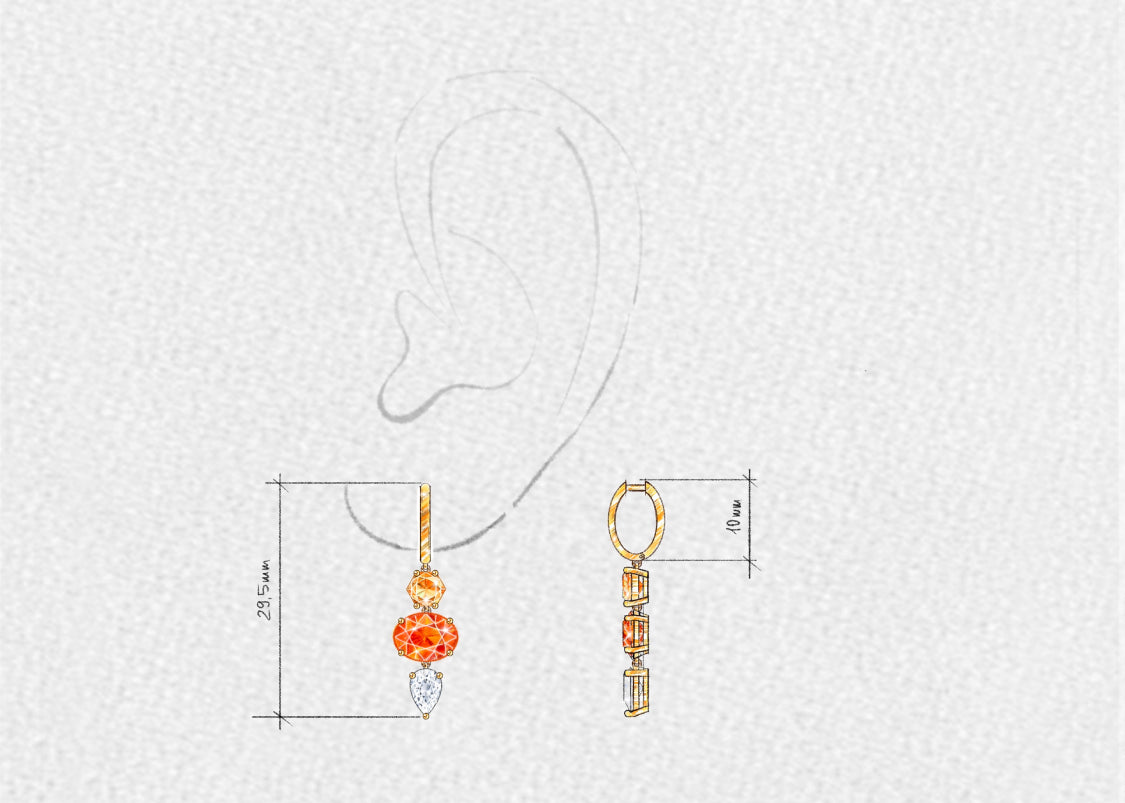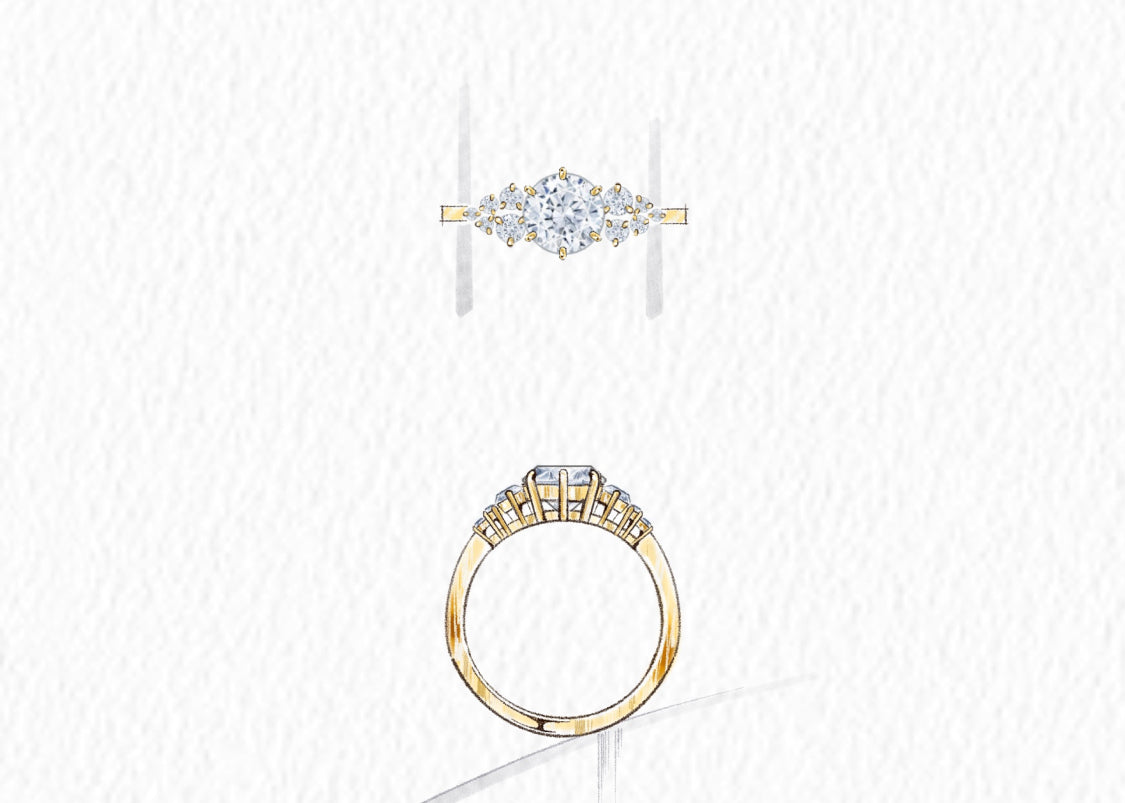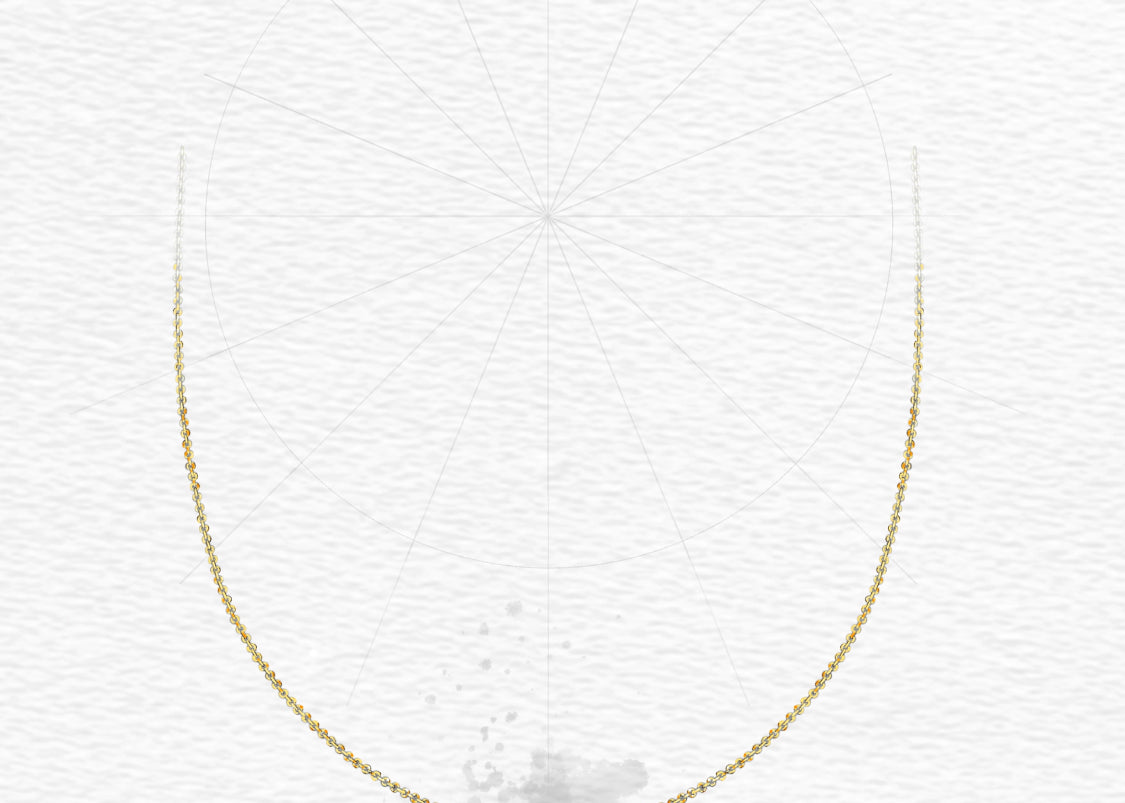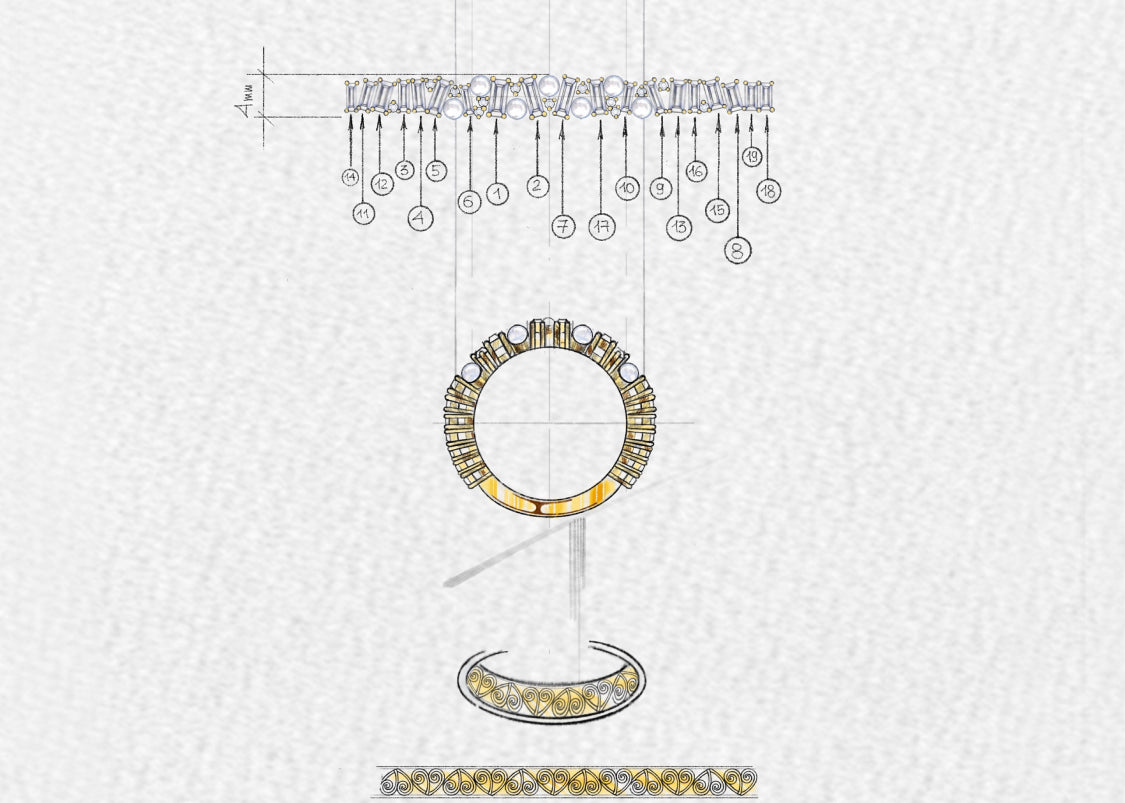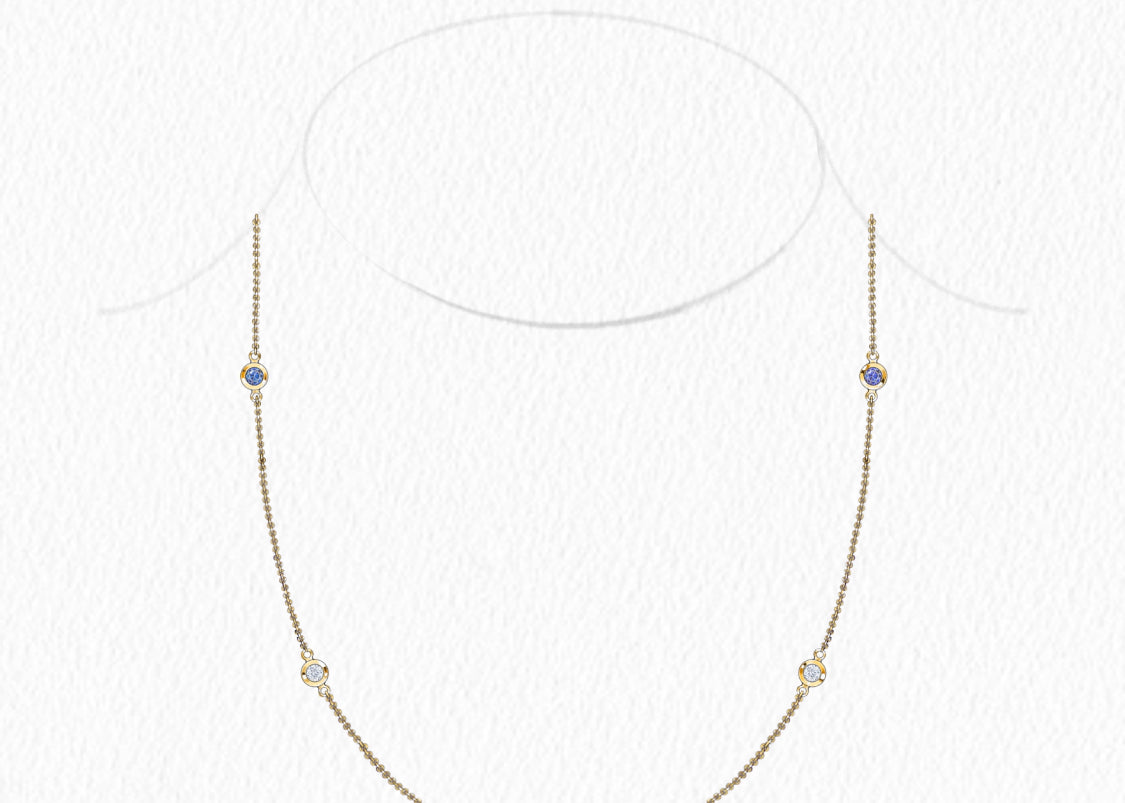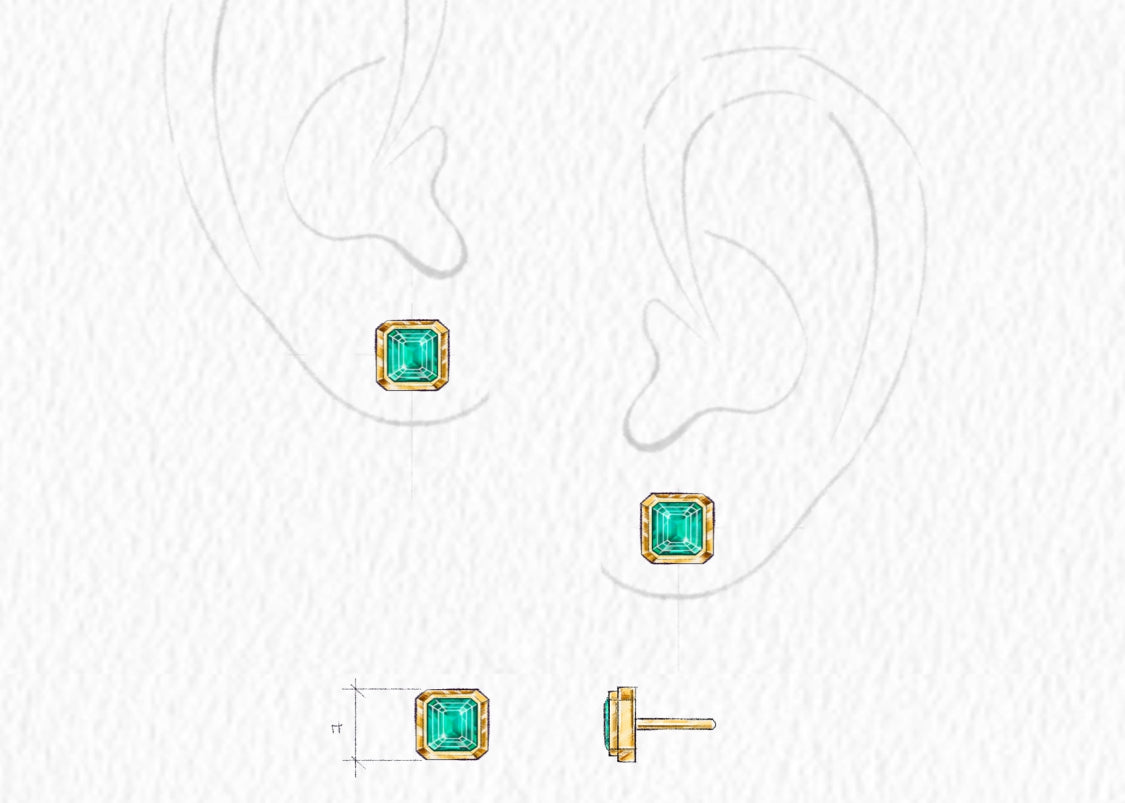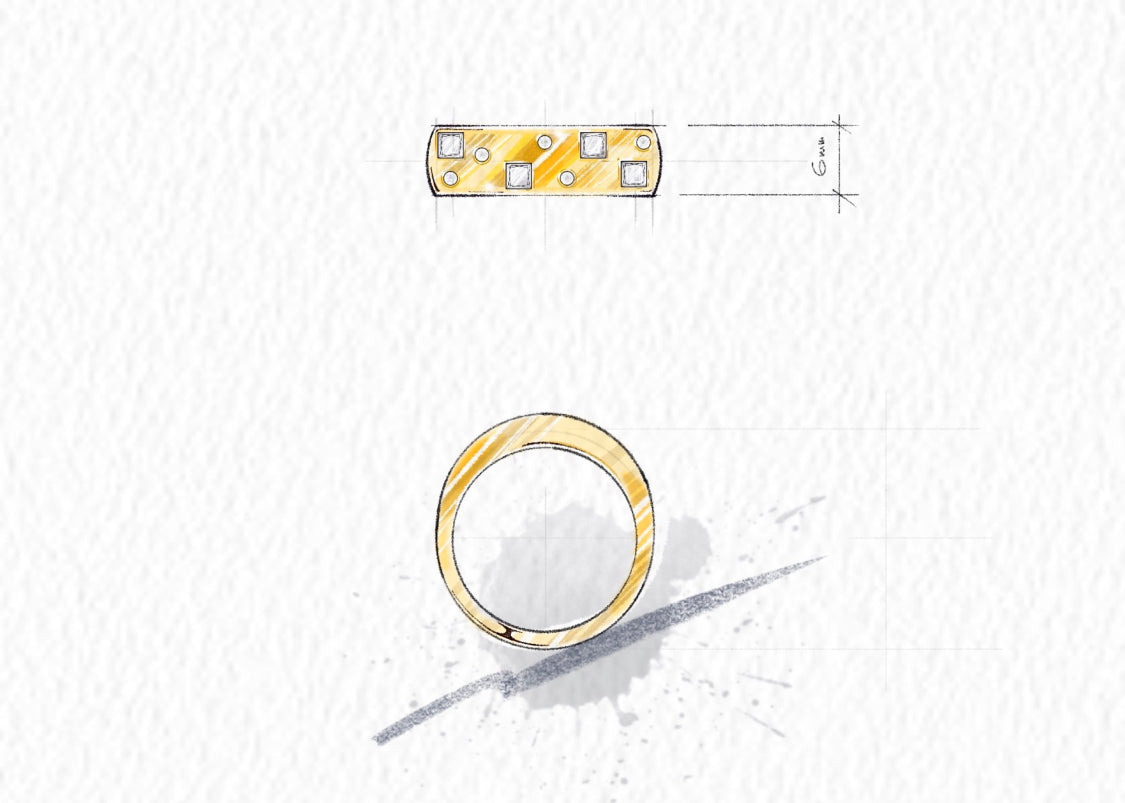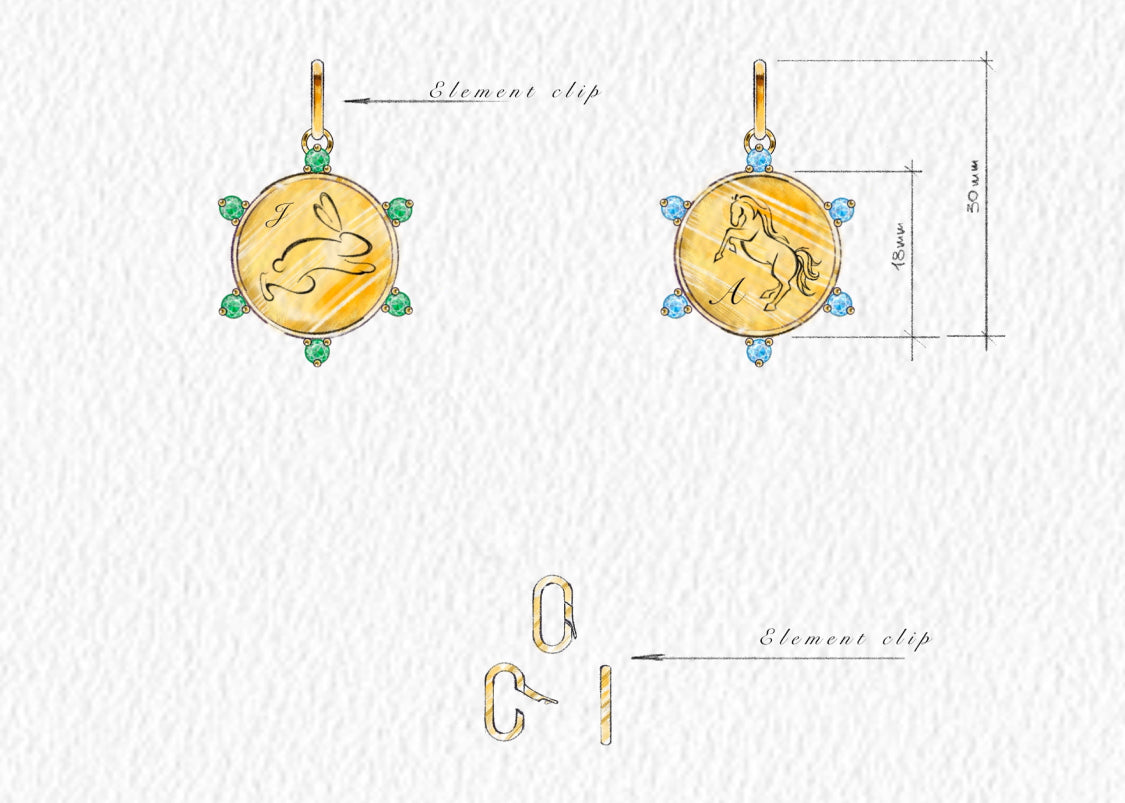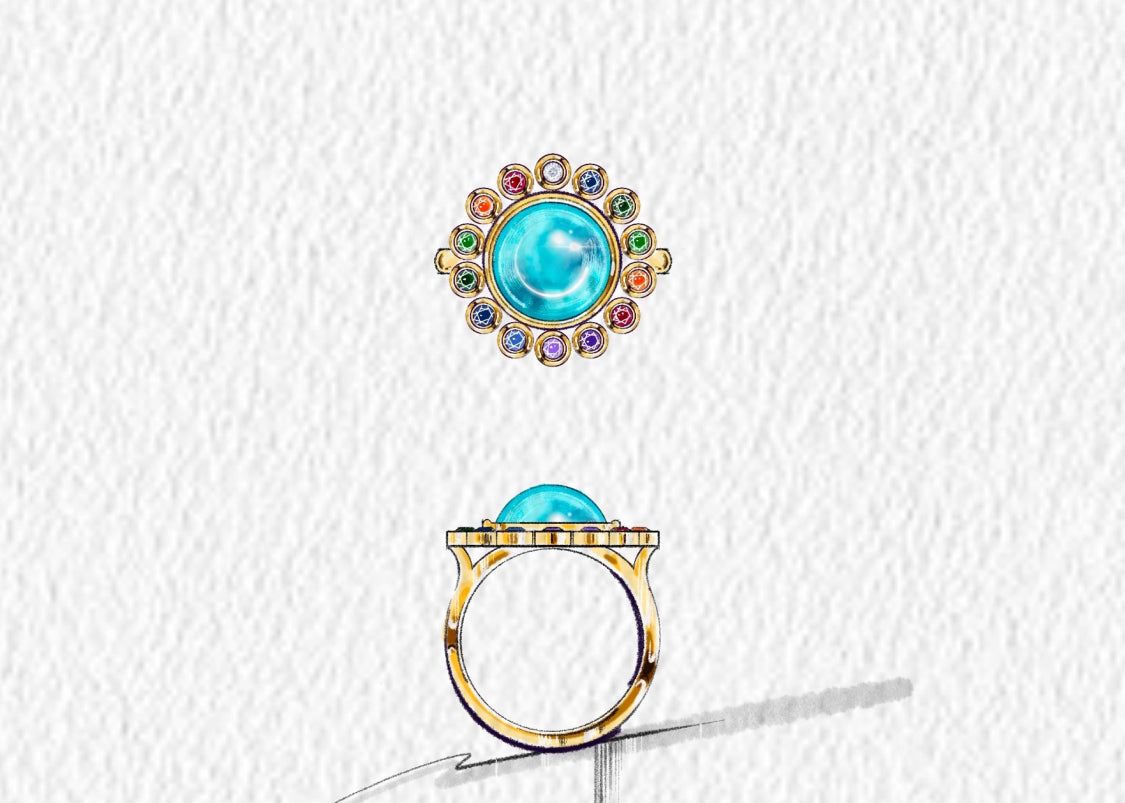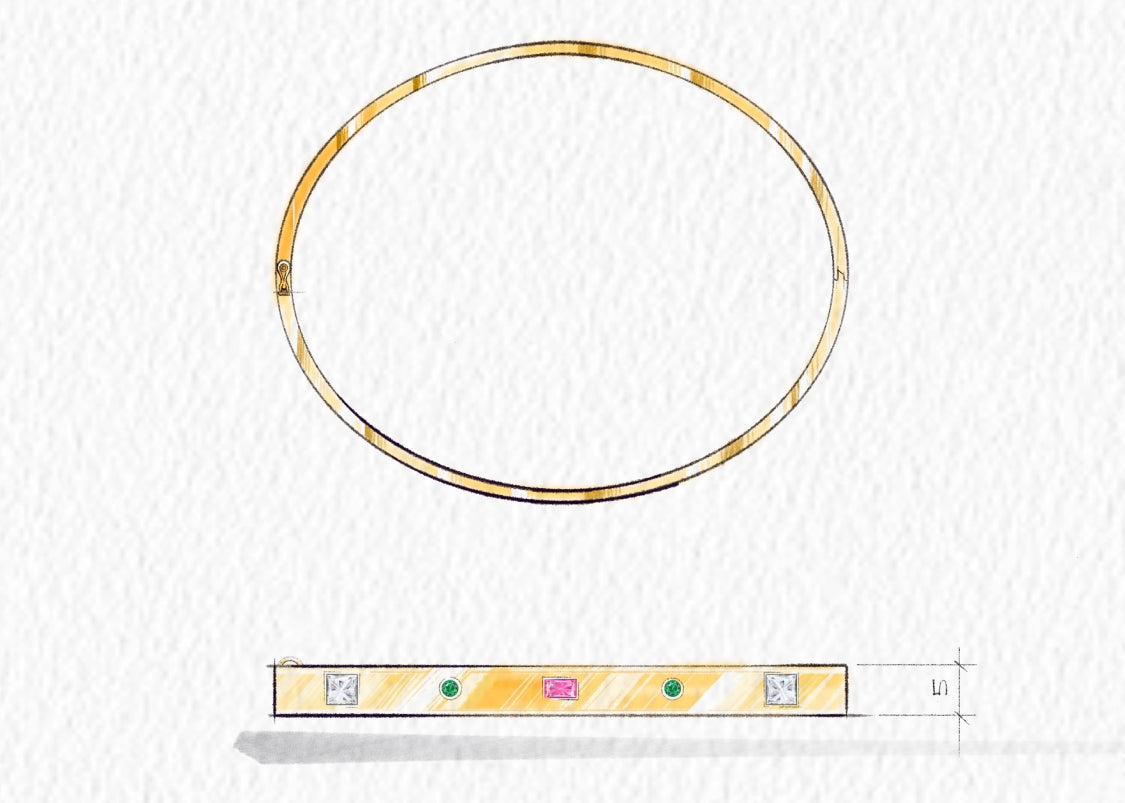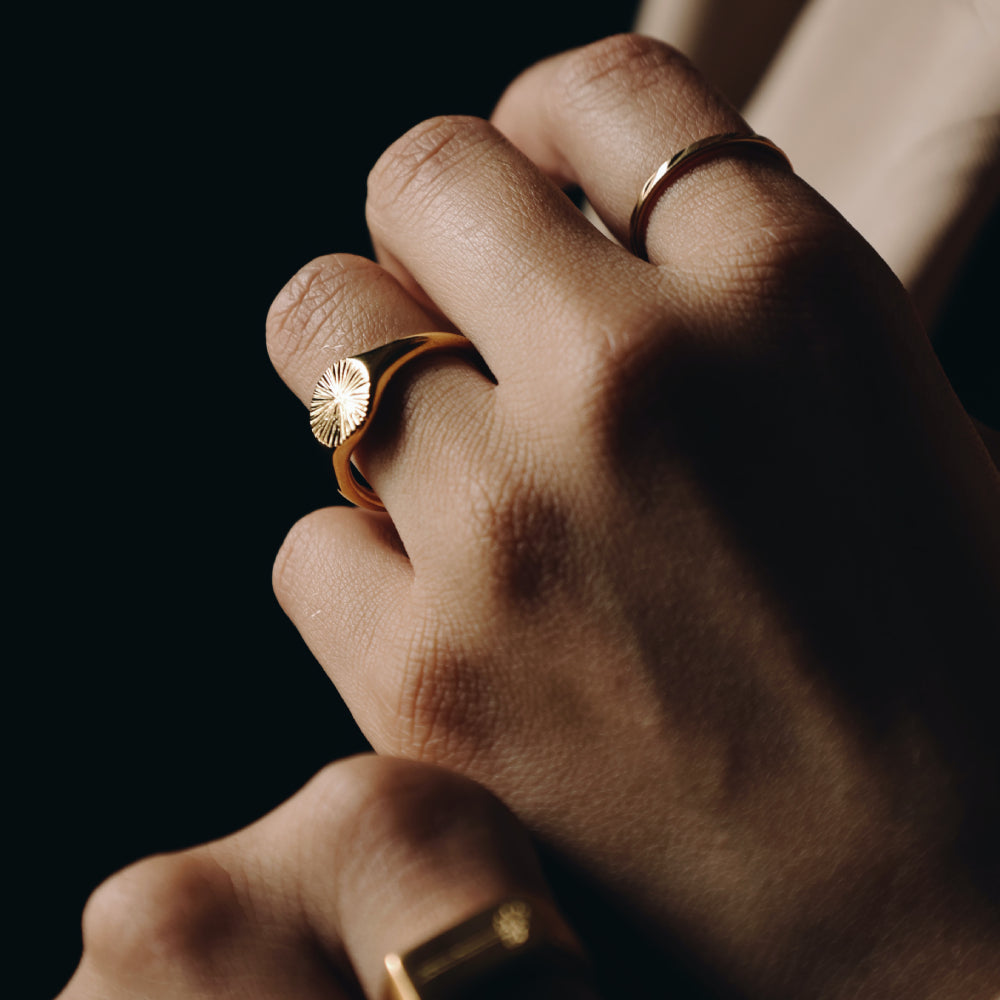 The Journey of Rediscovery
Whether you prefer the convenience of online collaboration or the personal touch of in-person meetings, we've got you covered. Our flexible design process is tailored to your preferences, ensuring ease and comfort as you embark on this creative journey.

With a team of skilled artisans and cutting-edge technology, we strive to translate your vision into exquisite works of art that you'll cherish for a lifetime.

Embrace the seamless blend of traditional craftsmanship and modern flair as we craft a jewelry piece that reflects your unique style and personal story.
"

Working with Kate was an amazing experience. From the introduction to the completion of our first two projects, our collaboration was seamless. Kate approaches each revamp by meaningfully asking about the history of the piece with the view of transforming it into a more modern and wearable (master)piece. I have not taken off the pieces she made me since they arrived, and look forward to working with her on future projects. I truly made a friend in the process and would recommend working with her without hesitation.

"
"

Kate is magic. She is steady, knowledgeable, and passionate. Our family has officially made Kate an honorary member after she helped us transform a beloved family member's diamond into an engagement ring for my sister. Working with Kate made evoked so much joy and trust in the process. Not to mention the connection born from celebrating and supporting community and small business. Thank you, Kate!

"
"

I received a necklace with a mystery stone years ago, and while the stone had some value, it wasn't my style, and it sat unworn in my jewelry box. By chance, I asked Kate to take a look while we worked on another piece together. Kate rose to the challenge, and she and her team quickly identified the stone (it's a citrine!) and came up with several new redesigns for me utilizing the citrine and diamonds from the original — all within a budget I determined. The redesign process was quick and fun, and I now have a new necklace that is just my style!

"
"

Kate has been a dream to work with. We took 6 pieces that had been sitting unworn in my jewelry box for years and created the most fun, totally wearable, everyday pieces that now gave me such joy to wear!

"
"

Kate was incredible to work with. We collaborated on a special birthday gift. She was creative, responsive, and efficient, and the finished product is gorgeous. She even worked with my budget. I highly recommend Kate Rose Fine Jewelry for creating a fun, beautiful jewelry experience.

"
"

Kate was an absolute dream to work with. She was extremely attentive and made the experience seamless and fun. The quality of her jewelry is also absolutely fantastic. Beautiful, luxury pieces made for you. I will definitely be purchasing more.

"
"

Three words. Amazing luxury experience! Kate is so talented and quick to respond to take excellent care of you. She has been hands down the most responsive and able to tailor to your requests. The workmanship is on par. I love every single piece she creates. Ordering online from Chicago, it feels like she is right here! Everything is gorgeous and on point. Probably one of my favorite gemstone designers out there.

"
"

I have bought several items from Kate Rose, and they have quickly become my favorite pieces! Kate is a magician at finding and designing just the right pieces at competitive prices. She works closely with multiple artisans to make one-of-a-kind rings, earrings, necklaces, anklets — you name it! She sources all of her stones and is into the details. She can also transform old family heirlooms into items that you will love and actually wear. The service is so personalized — one of my favorite things about working with Kate. I wouldn't go anywhere else!

"
"

I've had the opportunity to work with Kate Rose a handful of times & I absolutely love her work. She really taps into your personal style & helps build pieces you (and your friends!) will love. You may start creating just one item with Kate, but it's inevitable she will quickly become your go-to designer. Kate transformed a family heirloom ring — which sat unworn for over a decade — into a beautiful necklace I wear every day. I love it so much & working with Kate is a dream.

"
"

Kate is amazing! I love how honest she is and really cares about her clients. She was quick to respond and answered my million questions. I'm not a huge jewelry person — wear the same pieces for years — so it was really important for this to be perfect. I'll def keep using her for personal and for gifts! Highly recommend!

"
"

Absolutely love Kate Rose Fine Jewelry!!!! I've had several pieces custom-made by Kate and love them all so much!! She is easy to work with and delivers incredible products. I love my custom rings and necklaces so much. Will continue to come back for more. Thank you, Kate!!!

"
"

Kate was such a dream to work with. I was a little nervous to redesign my grandmother's engagement ring but she made sure I was 100% comfortable and kept contact each and every step of the way. She was also very respectful of her pieces, what I wanted, and my budget. Would love to work with her again. Highly, highly recommend!

"